ZOOM! Teeth Whitening – Center, TX
The Safe, Proven Way to Whiten Your Teeth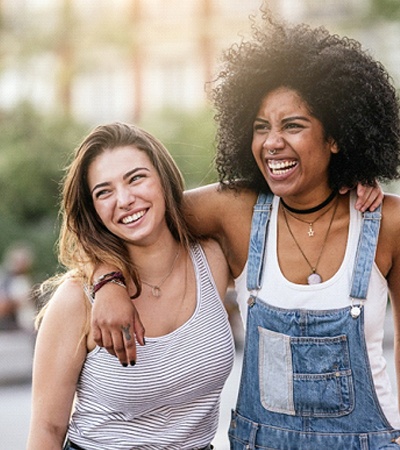 Stained and discolored teeth are unfortunately a natural process of aging as well as consuming certain foods and drinks over the years. A yellowish tint can take away from your otherwise beautiful smile and keep you from feeling confident in social situations. You can take a gamble by spending hundreds of dollars on store-bought whitening kits or invest in professional teeth whitening in Center. With virtually guaranteed results and a brighter smile in a single visit to our office, the no-brainer choice is visiting your dentist instead of your local grocery store. At Family Dental Center of East Texas, we offer in-office and take-home kits that utilize concentrated, safe, and proven ingredients so you won't have to risk your healthy smile for a better-looking one!
Why Choose Family Dental Center of East Texas For ZOOM! Teeth Whitening?
Individualized Smile Makeover Plans
Experienced Team of Dental Professionals
Professional In-Office & Take-Home Teeth Whitening
What is ZOOM! Teeth Whitening?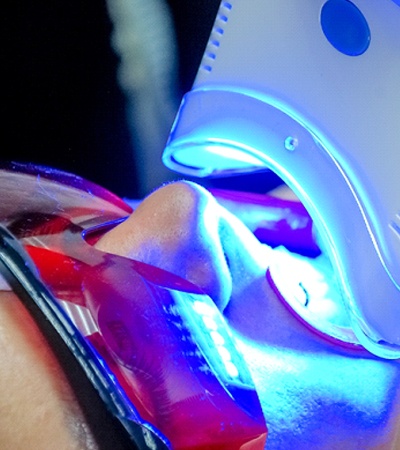 Before you decide that ZOOM! teeth whitening is the best cosmetic solution for you, Dr. Youngblood or Dr. Martinez will inspect your teeth and gums to ensure they're healthy. After that, they'll schedule your procedure, which can be completed in less than an hour. For the best results, you may want to get a professional cleaning beforehand.
During the process, one of our dental professionals will cover your lips and gums to protect them from the hydrogen peroxide whitening gel. They'll then place the whitening solution on your teeth for 15 minutes along with a special light to activate it and erase surface stains. The gel is applied for three 15-minute increments, taking a total of 45 minutes. Afterward, we'll apply a special paste to help reduce tooth sensitivity.
Who is a Good Candidate for ZOOM! Teeth Whitening?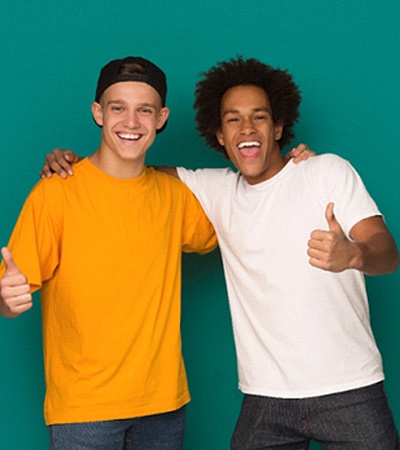 To find out if cosmetic dentistry in Center is the right choice for you, the first step is to schedule a consultation with our team of dental professionals. We'll ask you about what goals you'd like to have met and make sure any questions you have are answered. Sometimes, other cosmetic treatments may be better options, so we'll let you know if that's the case. Patients who fit the following categories may not be the best candidates for the treatment, so be sure to let us know during your initial visit:
Pregnant and breastfeeding parents.
People with restorations like implants, crowns, and bridges.
Children under 18 years old.
People who are allergic to ingredients such as hydrogen peroxide.
How Can You Maintain Your Newly Brightened Smile?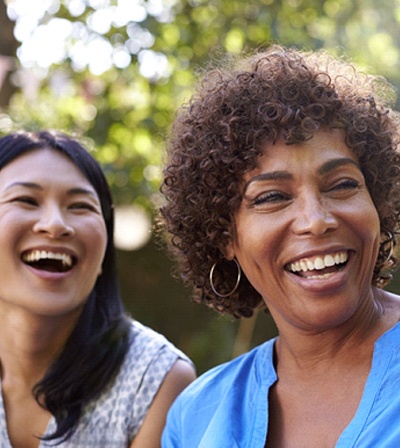 After you receive your ZOOM! take-home or in-office treatment, one of our dentists will give you aftercare instructions to help you get the most out of your investment. It's best to avoid stain-causing foods and beverages like coffee, red wine, tomato-based sauces, and balsamic vinegar. You'll also want to be sure to keep up with brushing twice each day for two minutes and flossing as well. If you use tobacco products, this can stain your teeth, so it's best to quit using them altogether.
For a brighter smile that you'll be proud to show off, you can't go wrong with professional teeth whitening in Center. Plus, at Family Dental Center of East Texas, we offer flexible payment options because we believe that everybody should have access to high-quality dental care!
Teeth Whitening FAQs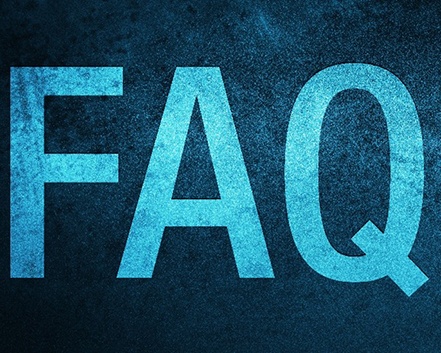 Teeth whitening in Center is a great option to turn back the clock to reveal a brighter smile. Although you're ready to say goodbye to tough stains and discoloration, it's normal to have a few concerns before your procedure. There isn't any reason to fret. Here are the answers to a few of the most common questions our patients ask us about teeth whitening.