Dental Crowns – Center, TX
Restore a Healthy, Functional Smile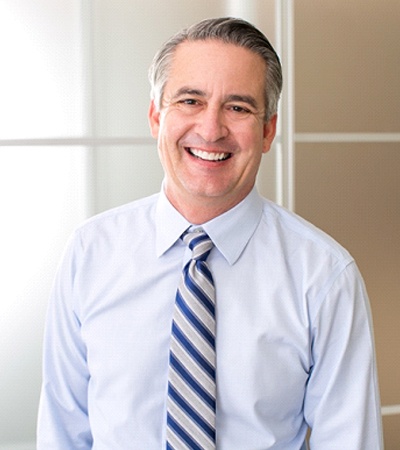 If you have a severely damaged tooth, we can restore it back to its original state by bonding a customized cap over it. Dental crowns in Center, TX are widely used in restorative dentistry because they are versatile to treat several oral health issues. We know you might be thinking about a dark metal restoration causing an eyesore when you smile, but now they can look just like your natural teeth. We use the latest innovations in dentistry to give you a natural-looking crown in just one day.
3 Reasons to Choose Family Dental Center of East Texas
Advanced training to provide same-day crowns.
All-ceramic restorations look natural.
Modern dental office for high-quality care.
What are Dental Crowns?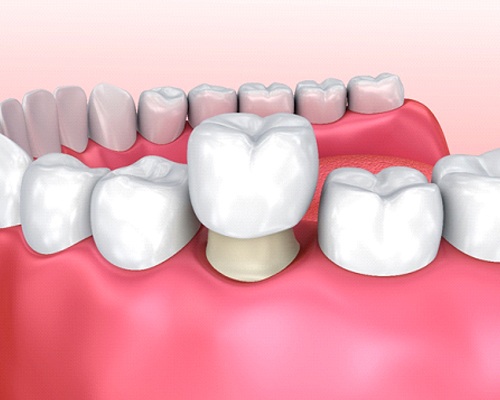 Dental crowns are personalized caps bonded over the entire visible surface of a tooth above the gum line. This gives a weakened tooth an added layer of protection; however, they are most often used as restorative treatments to improve its health, structure, or function. Now, they also hold a commonplace in cosmetic dentistry because they look natural.
Although crowns are among the most commonly performed treatments, your dentist in Center, TX will only recommend one when there are no other viable treatments because you'll need to permanently alter your tooth.
Do I Need a Dental Crown?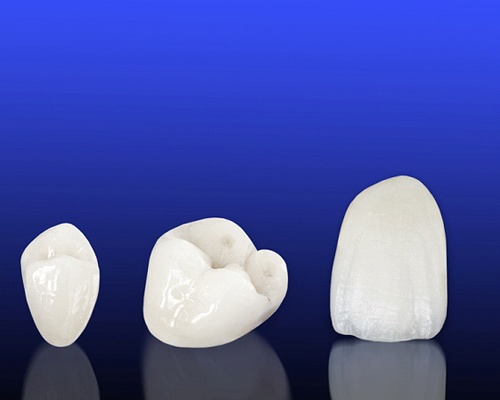 There are several reasons we may recommend a crown, such as:
Protect a weakened tooth from breaking.
Treat a large area of decay.
Treat a break or fracture.
Cover dark tooth discoloration.
Improve the appearance of a tooth.
Along with a dental bridge.
After a root canal.
With a dental implant.
What Can I Expect?
2 appointments are traditionally needed for a crown. During the first visit, your tooth is prepared, and an impression is taken before placing a temporary crown. A couple of weeks later, you will return to the dental office to have your final restoration placed.
Family Dental Center of East Texas knows your time is valuable. We use state-of-the-art technology to streamline the process. In fact, you can get the high-quality restoration you need in just one day.
Your tooth is prepared similarly to the traditional method, but we don't use a messy impression material. Instead, we take a quick digital scan to create a 3D image of your tooth. The scan integrates with CAD/CAM software, where we set the specifics for your crown. The information is sent to our in-office milling machine. In about 1 hour, your crown is ready to be bonded to your tooth. There's no need for a messy impression, temporary crown, or a second appointment.
How Do I Care for Crowns?
Although your crown is made in about an hour, rest assured it's made to last. In fact, it's common for them to last 10 years or longer with the right aftercare, such as:
Brush and floss your teeth correctly at home.
Visit your dentist twice a year for a cleaning and checkup.
Don't use your teeth as tools.
Don't chew overly hard or sticky foods with the crown.
Don't chew on inedible objects.
Will My Dental Crown Be Noticeable?
Traditionally, dental crowns were made of metal materials that would stand out in your smile. Thankfully, that's no longer the norm! We use strong, stain-resistant materials like dental ceramic that are well-known for how they mimic the color and texture of natural teeth. We'll create a 3D model of your tooth from a quick digital scan, which will be used to design your custom dental crown. Then, it'll be precisely crafted in our in-office milling machine to look as lifelike as possible. In the end, your new dental crown will be indistinguishable from the rest of your smile!
Does Getting a Dental Crown Hurt?
In order for your new dental crown to fit, your tooth will need to be permanently altered. A thin layer of enamel will be removed to make enough space for the crown to lay flat in line with the rest of your teeth. Your comfort is our top priority, so we'll use a local anesthetic to completely numb the area while your tooth is prepared. If you are feeling extremely anxious about your treatment, we also offer sedation dentistry options like nitrous oxide to help our patients feel completely at-ease during their appointments. Like all dental services, you may feel some slight tooth sensitivity in the first few days after your crown is placed, but that should go away on its own quickly.
Can a Crowned Tooth Get a Cavity?
Your dental crown will fit snugly over your tooth to protect it from damage and decay. However, its not invincible. While plaque and bacteria won't be able to burn through your crown, they may be able to slip underneath the rim of it if allowed to accumulate. Since the tooth under your crown has thin enamel, it is particularly vulnerable to cavities. Thankfully, regularly brushing, flossing, and rinsing with mouthwash will clean away those dangerous particles and help keep your crowned tooth safe.
Do I Have to Get My Dental Crown Right Away?
While dental crowns are a versatile treatment that can solve a number of problems, we don't recommend them lightly. Since they require permanently altering your tooth, we will only recommend getting a dental crown when there are no other viable treatments. Unlike the rest of your body, your teeth can't heal themselves. Leaving issues like weakened or broken teeth untreated will only allow them to worsen and put you at a higher risk of oral health issues like gum disease and dental infections. You don't have to be thrilled about getting a dental crown, but getting one as soon as its needed will prevent unnecessary damage and discomfort later.
Regain the healthy, functional smile you deserve! Call your Center dentist today to schedule your appointment.
Schedule an Appointment
Enjoy the best dentistry has to offer with same-day crowns. We'll recreate a healthy, beautiful smile. Contact our office today to schedule your consultation.