Dental Crowns – Center, TX
Restore a Healthy, Functional Smile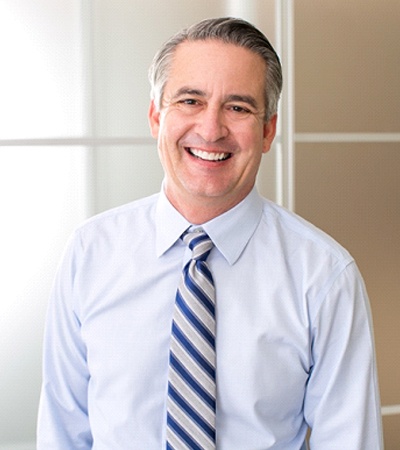 If you have a severely damaged tooth, we can restore it back to its original state by bonding a customized cap over it. Dental crowns in Center, TX are widely used in restorative dentistry because they are versatile to treat several oral health issues. We know you might be thinking about a dark metal restoration causing an eyesore when you smile, but now they can look just like your natural teeth. We use the latest innovations in dentistry to give you a natural-looking crown in just one day.
3 Reasons to Choose Family Dental Center of East Texas
Advanced training to provide same-day crowns.
All-ceramic restorations look natural.
Modern dental office for high-quality care.
What are Dental Crowns?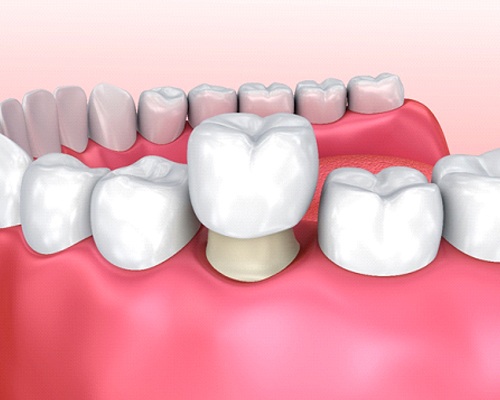 Dental crowns are personalized caps bonded over the entire visible surface of a tooth above the gum line. This gives a weakened tooth an added layer of protection; however, they are most often used as restorative treatments to improve its health, structure, or function. Now, they also hold a commonplace in cosmetic dentistry because they look natural.
Although crowns are among the most commonly performed treatments, your dentist in Center, TX will only recommend one when there are no other viable treatments because you'll need to permanently alter your tooth.
Do I Need a Dental Crown?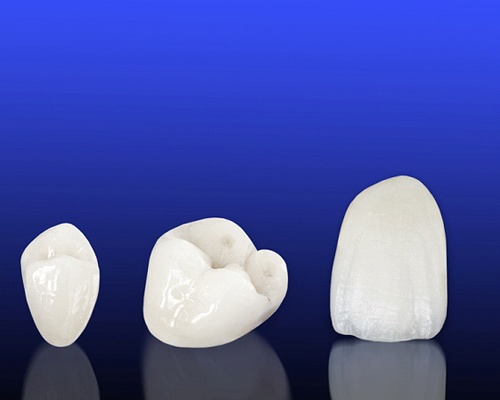 There are several reasons we may recommend a crown, such as:
Protect a weakened tooth from breaking.
Treat a large area of decay.
Treat a break or fracture.
Cover dark tooth discoloration.
Improve the appearance of a tooth.
Along with a dental bridge.
After a root canal.
With a dental implant.
What Can I Expect?
2 appointments are traditionally needed for a crown. During the first visit, your tooth is prepared, and an impression is taken before placing a temporary crown. A couple of weeks later, you will return to the dental office to have your final restoration placed.
Family Dental Center of East Texas knows your time is valuable. We use state-of-the-art technology to streamline the process. In fact, you can get the high-quality restoration you need in just one day.
Your tooth is prepared similarly to the traditional method, but we don't use a messy impression material. Instead, we take a quick digital scan to create a 3D image of your tooth. The scan integrates with CAD/CAM software, where we set the specifics for your crown. The information is sent to our in-office milling machine. In about 1 hour, your crown is ready to be bonded to your tooth. There's no need for a messy impression, temporary crown, or a second appointment.
How Do I Care for Crowns?
Although your crown is made in about an hour, rest assured it's made to last. In fact, it's common for them to last 10 years or longer with the right aftercare, such as:
Brush and floss your teeth correctly at home.
Visit your dentist twice a year for a cleaning and checkup.
Don't use your teeth as tools.
Don't chew overly hard or sticky foods with the crown.
Don't chew on inedible objects.
Schedule an Appointment
Enjoy the best dentistry has to offer with same-day crowns. We'll recreate a healthy, beautiful smile. Contact our office today to schedule your consultation.