Tooth-Colored Fillings – Center, TX
Choose a Metal-Free Solution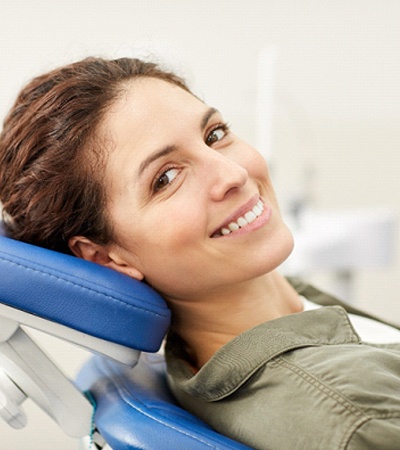 When you think about a dental filling, a dark metal restoration likely comes to mind. Metal fillings have held a commonplace in restorative dentistry for decades because they are effective, but they are also very noticeable. Not to mention, many people are concerned about the risk of long-term mercury exposure. Did you know you have another option to treat a cavity? Tooth-colored dental fillings in Center blend in with your enamel, so no one will ever notice them.
3 Reasons to Choose Family Dental Center of East Texas
Mercury-free, biocompatible restorations.
Natural-looking results.
Personalized dental solutions
What is a Tooth-Colored Filling?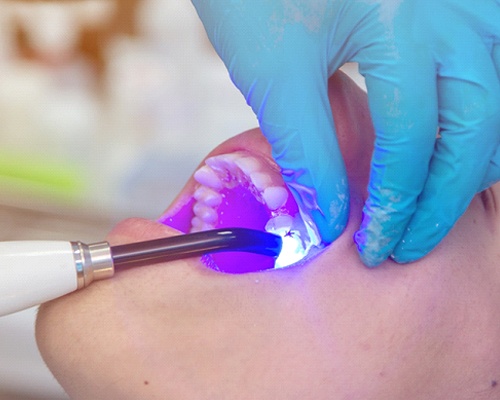 Amalgam fillings are made of a mixture of metals, which also includes mercury. This makes them durable, so they can last for several years; however, their benefits also come with many disadvantages. Their dark appearance makes them stick out like a sore thumb when you smile. Besides the aesthetic concerns, it's normal to question the risk of long-term mercury exposure.
Tooth-colored fillings resolve their disadvantages because they don't contain any metal. Instead, they are made of a mixture of glass and plastic particles to create a resin that's shaded to match your enamel. This allows it to look like your natural tooth without compromising the durability of the filling.
Benefits of Tooth-Colored Fillings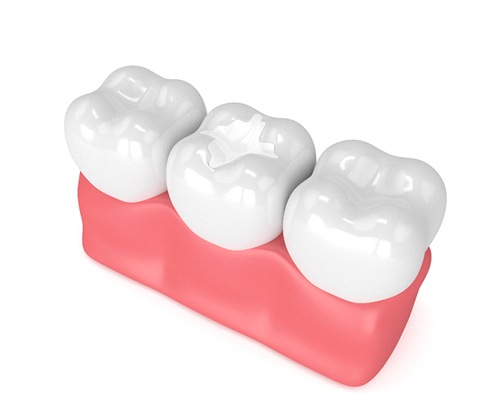 Tooth-colored fillings provide exceptional benefits over amalgam ones, including:
Biocompatible: There's no need to worry about mercury exposure or metal sensitivities.
Natural-Looking: The resin is customized to match the color of your enamel.
Improves Oral Health: Strengthens your tooth because wedges don't need to be cut into it to support the filling.
Long-Lasting: Durable to protect your tooth for a decade or longer with the right aftercare.
Affordable: Many dental insurance carriers pay a portion of their cost.
How are Tooth-Colored Fillings Placed?
The process of treating a cavity with a tooth-colored filling will vary slightly compared to what you expect with a metal one. After your tooth is cleaned and any decay is removed, your dentist in Center applies a weak acid to open the pores in your enamel and dentin. Your tooth is rinsed before the perfectly-shaded resin is applied to your tooth. It's sculpted into the ideal shape and a special dental light is used to quickly harden it. Before you leave our office, your tooth is smooth and polished, so you can walk out with a beautiful, healthy smile.
Caring for Tooth-Colored Fillings
Although the filling isn't made of metal, rest assured it can last for several years if you care for it properly. To promote its longevity, it's best to:
Brush your teeth twice a day using a soft-bristled toothbrush and a nonabrasive toothpaste.
Floss every night before going to bed.
Avoid eating sticky or overly hard foods with the filling.
Avoid using the teeth as tools.
Don't chew on inedible objects.
Avoid any stain-causing foods or drinks.
Visit your dentist twice a year for a cleaning and checkup.
Schedule an Appointment Today!
Don't let a dark filling be the focal point of your smile. Enjoy a natural-looking solution with a tooth-colored filling. Contact our office today to schedule an appointment.