Children's Dental Fillings – Center, TX
Protect Growing Teeth From Pesky Cavities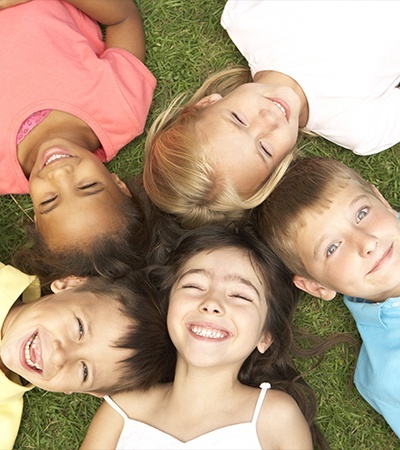 We can help your child steer clear of oral health problems with regular checkups and cleanings, but there is no way to completely prevent the occurrence of cavities or dental injury. If your little one needs a dental filling in Center, TX, you can feel comfortable visiting Dr. Thomas Youngblood and the team at the Family Dental Center of East Texas. We provide the calm, friendly restorative care your little one needs to smile healthily for life!
Why Choose Family Dental Center of East Texas for Dental Fillings?
Tooth-Colored Composite Resin For Safe, Attractive Results
Dental Insurance & Medicaid Accepted
Big Emphasis on Preventive Care
Cavity Risk in Children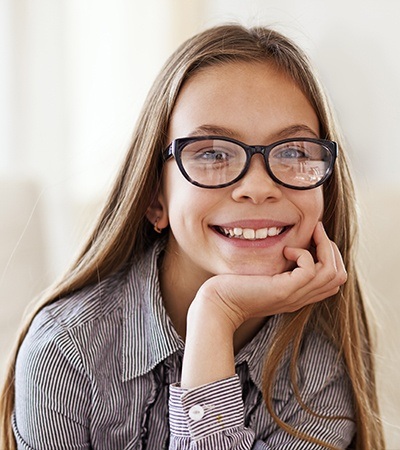 Your child's teeth are so small and precious, but did you know they are also at a higher risk of developing tooth decay than your own? In fact, dental caries (AKA cavities) is the most common chronic disease in children. Their enamel is still developing up until the age of 14 or so, which means it is softer and more vulnerable to the acids and bacteria that our smiles confront on a daily basis. And given children's love of candy and often shaky dental hygiene habits, it's no surprise they are at the highest risk of cavities between the ages of 6 and 14.
Dental Fillings Restore Decayed Teeth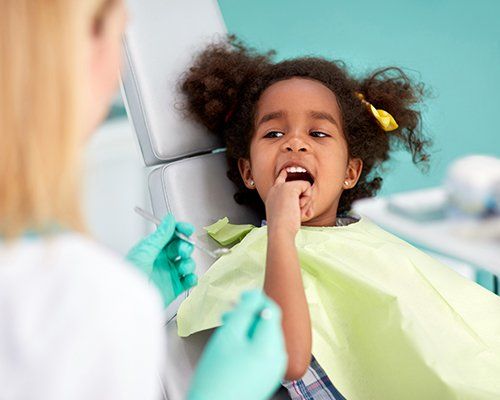 If your child develops a cavity on a baby tooth, we want to stop the decay as soon as possible with a dental filling. Yes, the tooth will eventually fall out and be replaced by a permanent one -- but it's best if that process happens naturally, not as a result of severe decay!
With modern anesthesia and our expert approach, there is nothing for your child to fear from a dental filling. We will first gently apply local anesthesia to numb the area, and laughing gas and other options in sedation dentistry are also available for calming nerves. Once your little one is completely comfortable, Dr. Youngblood can get to work.
Tooth-colored fillings are a natural looking, long lasting solution for cavities. First, all decay is removed from the cavity and the tooth is sanitized and dried. Then, the malleable composite resin is applied and shaped into its proper form. Composite resin is customizable to match the shade of your child's surrounding teeth. Once the filling is in place, Dr. Youngblood hardens the filling under a special light.
Prevention Is Key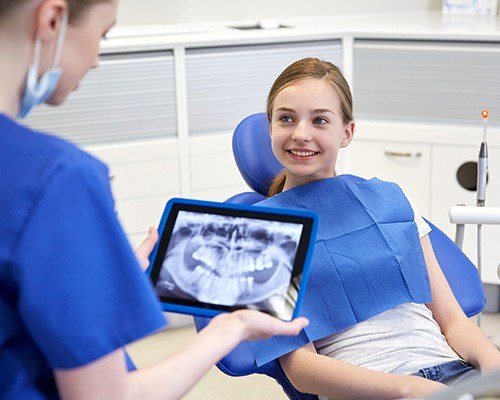 You can help your little one avoid tooth decay by closely supervising their dental hygiene habits to ensure they are brushing and flossing effectively. Limit snacking and stress the importance of maintaining a balanced, low-sugar diet for oral and overall health.
Make sure you bring your child into the Family Dental Center of East Texas every six months for routine checkups and cleanings. During these visits, we will clean away all plaque and tartar buildup, talk to your child about proper dental hygiene habits and apply a topical fluoride treatment to strengthen the tooth enamel against decay-causing acids and bacteria.
Questions? Contact Us Today!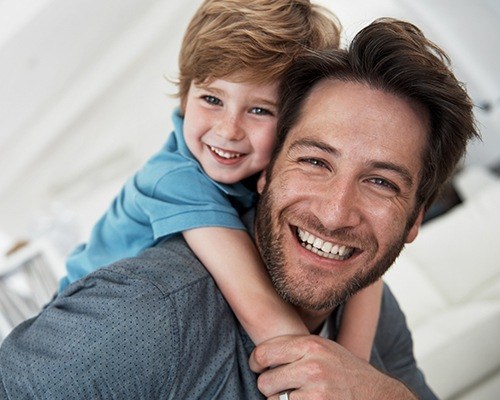 Do you have questions about your child's oral health or restorative dentistry needs? Please don't hesitate to get in touch with your children's dentist in Center. We are here to help your little one enjoy a healthy, long-lasting smile -- request an appointment today!