Metal-Free Restorations – Center, TX
A Natural-Looking Way to Repair Your Smile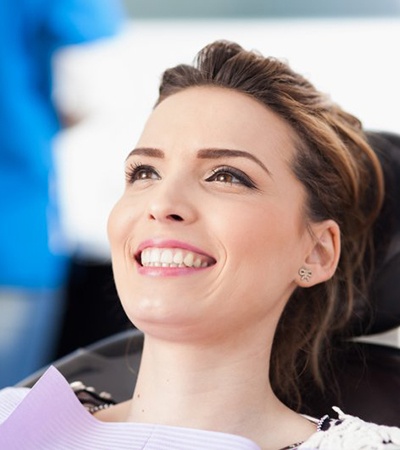 With the right care, your teeth are designed to last a lifetime. Unfortunately, even people who are incredibly proactive about their oral health can suffer damage to their smiles. Whether from tooth decay, accidents, or some other factor, you'll need some sort of restorative dental treatment to improve the health and function of your smile. In the past, this meant dark metal fillings, crowns, and other restorations that stood out next to the rest of your pearly whites. At Family Dental Center of East Texas, we use metal-free restorations in Center to create natural-looking results that will allow you to smile with confidence for years to come. Contact us today to learn more!
Why Choose Family Dental Center of East Texas for Metal-Free Restorations?
Experienced and Dedicated Dentists
Ceramic Materials That Look Natural
Modern Dental Office That Offers High-Quality Care
What Are Metal-Free Restorations?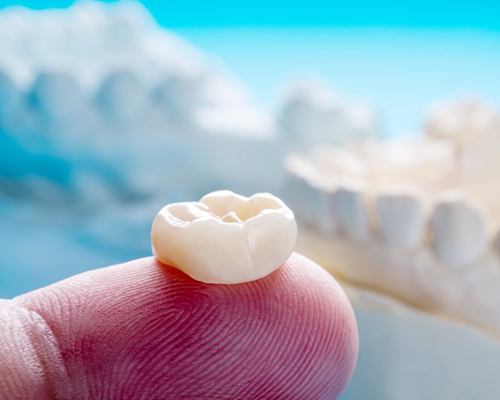 For decades, metal restorations were the go-to solution for repairing damaged teeth due to their durability. Although they lasted a long time, they were highly noticeable and not biocompatible. Nowadays, you can receive more aesthetically pleasing materials like ceramic or composite resin. Each restoration is personalized to blend in with the size, shape, and color of your surrounding teeth. You can enjoy the benefits of metal-free restorations whether you need:
Fillings
Dental crowns
Inlays and onlays
Benefits of Metal-Free Restorations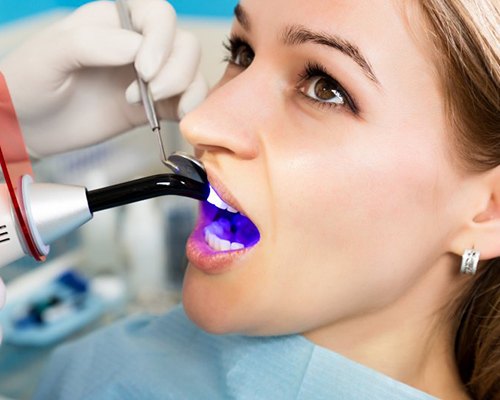 Compared to traditional options, metal-free restorations are often just as durable. They also offer additional advantages, including:
You can smile confidently with the knowledge that no one will be able to detect your restoration.
They're a better solution for patients with allergies or sensitivities to metal.
Less of your natural tooth structure must be removed to make room.
Because no metals are used, you won't have to worry about adverse complications regarding your oral or overall health.
The Process of Getting Metal-Free Restorations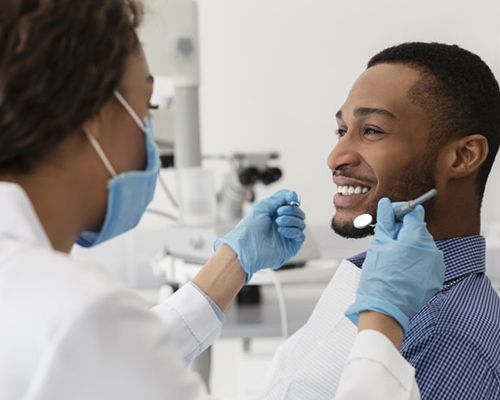 The metal-free restoration process varies slightly depending on which specific treatment you need.
Dental Crowns
After your dentist in Center reshapes your tooth, impressions of your mouth are taken to create a customized mold. The dental lab then creates your crown to our exact specifications. This can take a few weeks, so we can place a temporary crown in the meantime. Once your final restoration arrives at our office, you'll return to have it permanently cemented into place.
Inlays & Onlays
Similar to creating a dental crown, we take impressions of your tooth to design an inlay or onlay (which is like a cross between a filling and a crown). We can bond it to your tooth once it gets to our office from the dental lab.
Tooth-Colored Fillings
After the decay is removed and your tooth is cleaned, we apply a weak acid to open the pores in your enamel. Then we wash the acid off and apply composite resin to it, which has been color-matched to mimic the rest of your smile. Once we've sculpted the filling material into the idea shape, an ultraviolet curing light is used to quickly harden it.