Dentures – Center, TX
Replace All of Your Missing Teeth at Once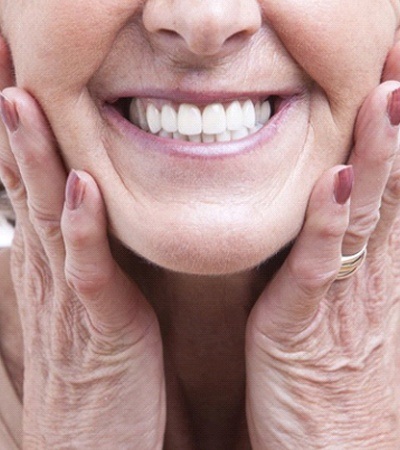 Do you ever feel like your missing teeth are making you miss out on all that life has to offer? Are you sick of not being able to eat your favorite foods or sing your favorite songs? If so, you might be a good candidate for dentures in Center, TX. These custom, high quality prosthetics look completely natural while restoring your smile and biting power back to their former glory. They can be removable or permanently anchored in place by dental implants. Whether you're missing all your teeth or just a few, you could benefit from some form of denture. If you're tired of missing out because of your missing teeth, contact us today to schedule a dentures consultation.
Why Choose Family Dental Center of East Texas for Dentures?
Custom, High-Quality Prosthetics for Optimal Aesthetics
Talented and Knowledgeable Staff
Replace All Missing Teeth at Once
What Are Dentures?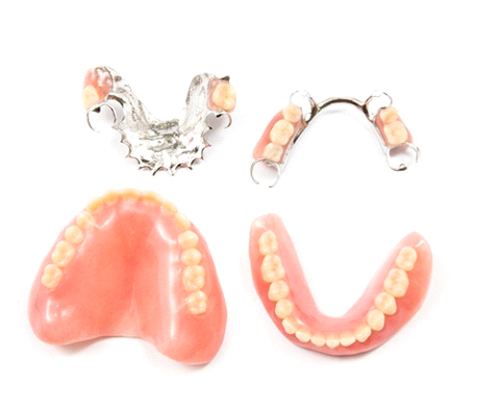 There are two types of dentures: full and partial. When you think of dentures, your mind probably conjures up an image of full dentures, which consist of an entire set of artificial teeth attached to a gum-colored acrylic base. They stay in place through natural suction as well as denture adhesive if necessary. Full dentures are typically removable and should be placed in a glass of water or denture cleanser when not wearing them at night. This will also give your gum tissue a chance to rest and recover.
Partial dentures, on the other hand, are used when a patient is missing certain teeth, but healthy ones remain. This prosthetic consists of some artificial teeth and is held in place with the help of clasps and/or brackets. Like full dentures, partials are designed to be removable.
Are You a Good Candidate for Dentures?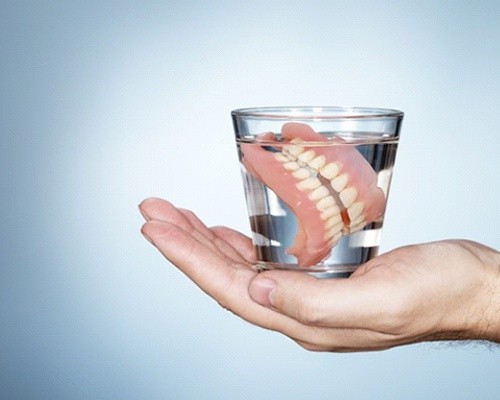 If you have experienced significant tooth loss, dentures could be just the solution for you. Patients missing all of their teeth could benefit from full dentures, while those with only a few pearly whites gone might be a good candidate for partial dentures. Dental bridges might also be an option if your missing teeth are consecutive. Ultimately, it's best to consult with your dentist in Center to decide the best option for you.
Benefits of Dentures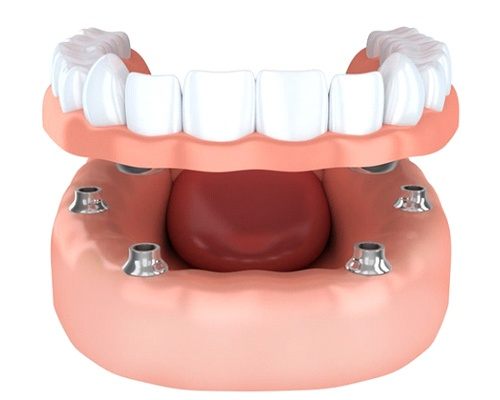 As a fantastic alternative to missing teeth, dentures offer a multitude of benefits, including:
Allowing you to smile confidently again
Improving your appearance
Being lifelike and comfortable
Supporting your facial muscles
Allowing you to eat a varied, healthy diet once more
Removable for easy cleaning
Improving your speech and pronunciation
Very likely to be covered by dental insurance
Implant-Retained Dentures
While traditional dentures are great, they can sometimes slip around when talking or eating, especially if they don't fit properly. To combat this, we offer dentures that are held securely in place by dental implants. Av average of four to six implants are placed strategically throughout the jawbone to anchor your dentures. Even if you have experienced jawbone atrophy due to tooth loss, you can still receive implant-retained dentures, because the implants placed toward the back of the mouth are done so at a 45-degree angle. Implant-retained dentures can be either fixed or removable, depending on your preference. They also offer unparalleled stability, meaning your dentures won't slip and slide around due to a poor fit.