Dental Checkups & Cleanings – Center, TX
Keeping Your Smile Happy & Healthy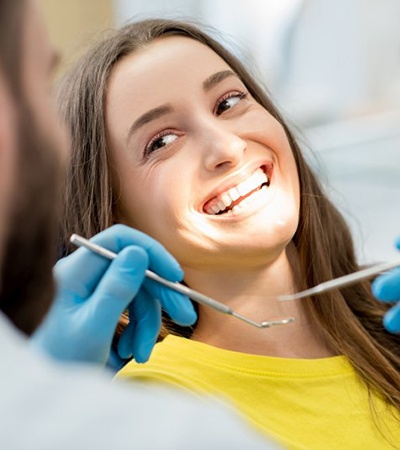 At Family Dental Center of East Texas, we truly believe the saying "an ounce of prevention is worth a pound in cure." That's why we agree with the American Dental Association and encourage all our patients to come in twice a year for their dental checkups and cleanings. These quick appointments play a key role in keeping your smile happy and healthy for your entire life. Read on to learn what happens during these biannual visits and why they're so important.
Why Choose Family Dental Center of East Texas For Dental Checkups & Cleanings?
#1 Gentle Care For Smiles Of All Ages
#2 In-Network Provider With Most Dental Insurance Plans
#3 Friendly & Experienced Dental Team
What Happens During a Typical Dental Checkup?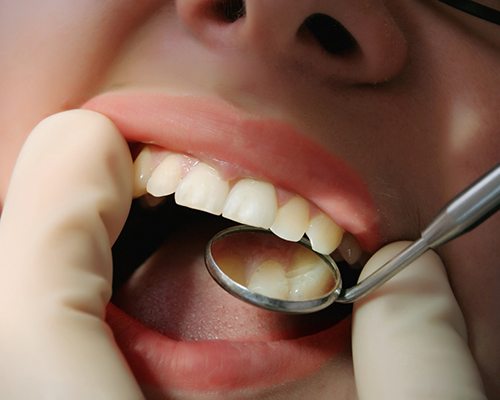 We'd much rather help you prevent any oral health issues than fix them later on, after they've started to cause you damage or discomfort. To identify any warning signs of trouble as early as possible, your dental checkup will start with a thorough inspection of your mouth, including:
The health and strength of each tooth.
The condition of your gums.
The way your bite fits and jaws come together.
The condition of previous dental work like fillings or dental crowns.
If we discover any weakened enamel, slightly damaged teeth, inflamed gums, or other signs of a developing oral health issue, we'll be able to address it right away. Then we'll go over with you anything we've found as well as a few recommendations for how to keep your smile healthy at home.
What Happens During a Typical Dental Cleaning?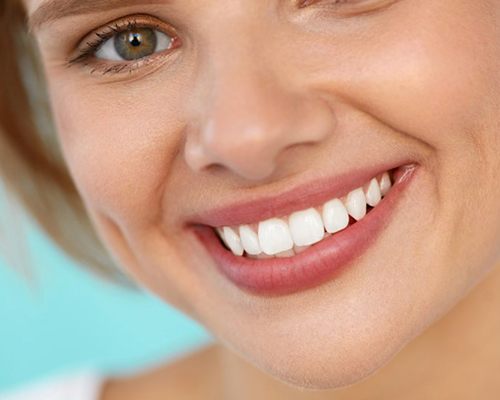 It's common knowledge that regularly brushing and flossing your pearly whites is an essential part of keeping your smile healthy. However, your daily dental routine is not enough. Plaque and bacteria will inevitably find their way into areas of your mouth that are difficult to clean, like behind your back molars, between your teeth, and just underneath your gumline. Over time, they'll harden into a tough substance known as tartar. This material is brimming with bacteria that can eat away at your enamel and attack your gum tissue.
Unlike plaque that can be brushed away easily, tartar can only be removed by your Center dentist. We'll use specialized tools to carefully remove any tartar or plaque buildup, then polish your teeth to lift away any surface stains. Then, we'll be happy to go over the best ways to floss your teeth, recommend any specialized dental products you might benefit from, and answer any questions you may have. Our goal is to have you walk out of each appointment with a clean, healthy, and refreshed smile!
The Importance of Routine Professional Dental Care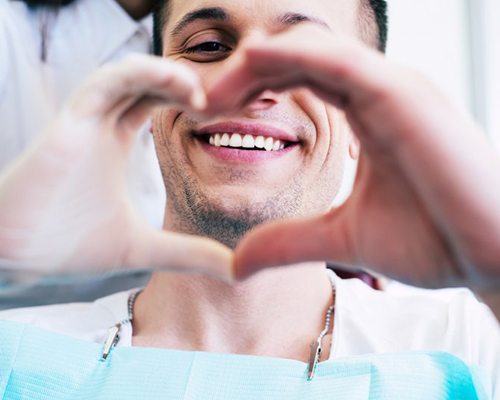 Even if your teeth look and feel fine, it's important that you come visit us for a checkup every six months. You may not be able to feel or see the earliest stages of tooth decay, gum disease, or other oral health issues. However, if they're left untreated, they can lead to serious problems like dental infections, tooth loss, jawbone damage, and even systemic health concerns like heart disease. Getting a dental checkup twice a year helps us spot and stop these problems early, and hopefully help prevent them from developing in the first place!
Remember, an ounce of prevention can go a long way in keeping your smile happy and healthy for a lifetime. If you're searching for a "dentist near me" that can help you and your family maintain great oral health, give us a call today!