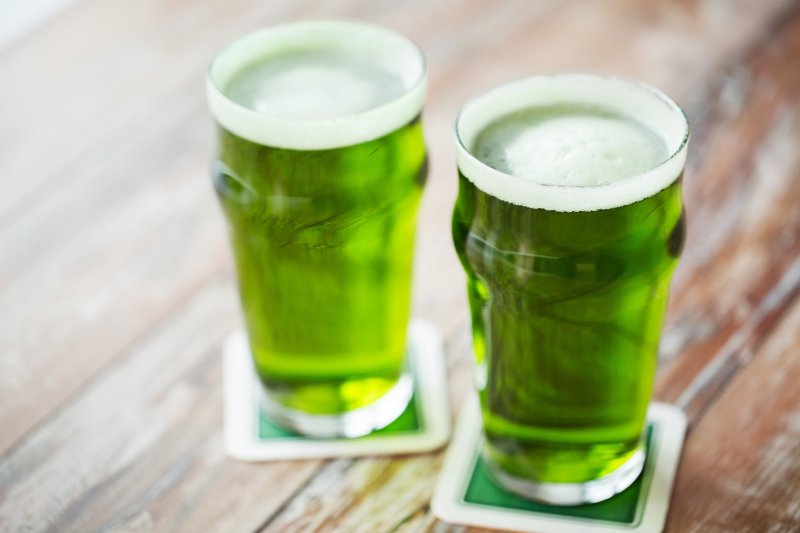 Are you looking forward to celebrating St. Patrick's Day? It is a great day to gather with friends and family to enjoy a laugh, Irish beer, and other delicious foods and beverages. Even though this day of wearing green is something to get excited about, it does post some risks for your smile. An emergency dentist in Center is here to help so you don't end up with oral health issues. Continue reading to learn some tips to help prevent dental emergencies this St. Paddy's Day.
Cut Out the Green Beer
If you are heading to a bar, pub, or restaurant in the United States, you are likely to see some cheap beer with a few drops of green food coloring. This may seem like the perfect way to celebrate St. Paddy's Day, but not if you aren't fond of staining. Even though this isn't permanent, you can't expect your pearly whites to be very white for the rest of the day.
Go Easy on Stouts
Stouts are very popular on St. Patrick's Day. They contain roasted malts and barley in order to add to the flavor of the beverage, but they also tend to stain teeth. Their dark color can rub off on enamel leading to discoloration. Having a stout on occasion probably doesn't do too much damage, but if you are drinking them on the regular, you could be looking at some staining.
Check Out the Acidity of Your Beer
When compared to water, beer is very acidic. In general, it is found at about a 4 on the pH scale. Acid is terrible for your teeth because it wears away your protective enamel, making it more likely that you endure tooth decay and other oral health issues. If you are continuing to sip on beer for the whole night, your teeth could be in trouble. The best way to combat this is by brushing your teeth before bed.
Stay Hydrated
If you are drinking a beer or two on St. Paddy's Day, be sure that you are drinking water as well. Dry mouth is a common negative side effect of consuming alcohol. By staying hydrated, you can prevent this from occurring or at least lessen the effects.
This St. Patrick's Day, don't put your smile at risk. By using the tips listed above, you can have a fun night without having to worry about your teeth!
About the Author
Dr. Thomas Youngblood earned his Doctor of Dental Surgery from the University of Texas Health Science Center at San Antonio Dental School. Currently he is a member of the American Dental Association, Texas Dental Association, East Texas Dental Association, and an Affiliate Member of the American Academy of Pediatric Dentistry. To learn more ways that you can prevent oral health issues or to schedule an appointment at his office in Center, TX, visit his website or call (936) 427-9070.