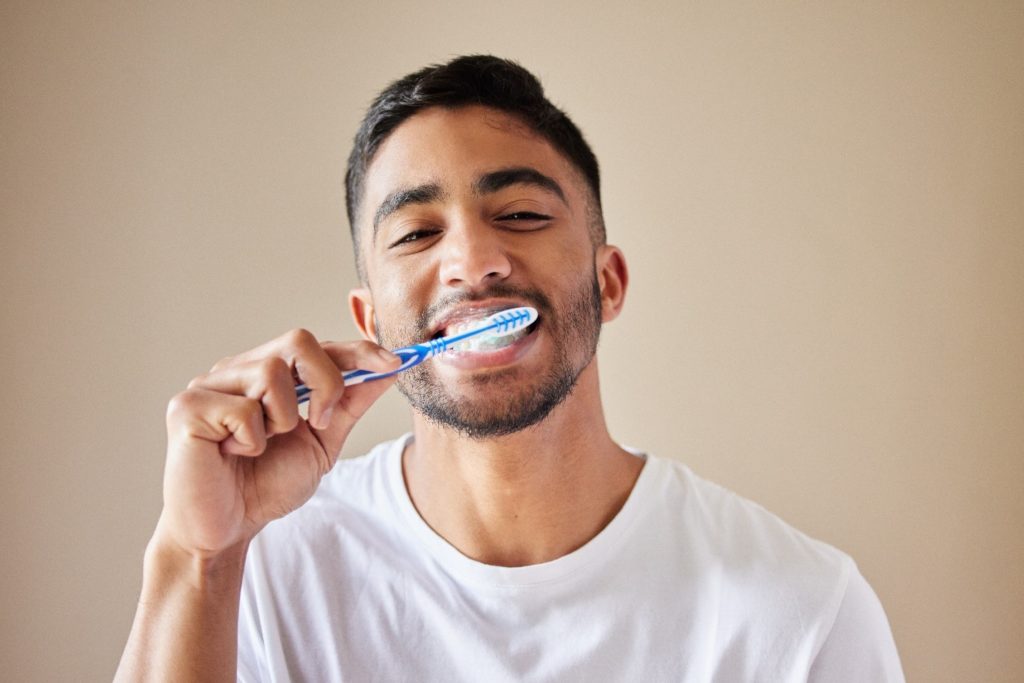 There are several things you can do to keep your smile healthy. Eating fresh fruits and veggies, lean meat, fish, and dairy will provide your teeth with the nutrients they need. Visiting your dentist every six months will allow them to identify and treat oral health issues as soon as possible. And, of course, brushing and flossing your teeth at home will lower your risk of cavities, gum disease, and other oral health problems. Though you may think brushing your teeth hard is the best way to ensure you remove all the plaque, this isn't the case. Read on to learn about how overbrushing can harm your smile and signs that you're doing it.
Why Do People Brush Their Teeth Hard?
So, why do people overbrush in the first place? For many, the belief is that brushing harder will allow them to remove more plaque and food debris. Since leaving these things on your smile makes you more likely to encounter oral health issues, they assume brushing harder will lessen their risk. However, this common mistake is likely to cause more issues, not fix them.
Why Overbrushing Is Bad for Your Beam
Vigorously brushing your pearly whites can do more harm than good. Overbrushing can lead to a range of oral health problems, such as gum recession and premature enamel wear. Enamel is the outermost part of the tooth and protects your teeth from harm. If it becomes damaged, this raises your risk of developing tooth decay. This also allows the yellow dentin of the tooth to show through, which may make your smile look discolored.
3 Signs That You're Overbrushing
There are a few signs you should look out for that may indicate that you're brushing your teeth too hard, such as:
Gum recession –If you notice that your gums look shorter or your teeth look longer than before, this may be a sign that you're overbrushing.
Sensitive teeth – Discomfort or sensitivity when consumingcold or hot food or beverages may mean that you've been brushing your teeth too roughly.
Worn-down toothbrush – Pay close attention to the bristles of your toothbrush. They should last around three or four months. If they are prematurely worn down or splayed, you may be overbrushing your smile.
When brushing your teeth, make sure to be gentle but thorough. This will help you prevent overbrushing while still getting your smile as clean as possible. When in doubt, you can also ask your dentist to show you the proper way to clean your teeth so you can maintain a gorgeous grin!
About the Practice
Family Dental Center of East Texas is led by two talented dentists who enjoy giving patients healthy, happy smiles. They offer care to the whole family and administer high-quality restorative, preventive, cosmetic, and emergency dental treatments. They can also teach you about overbrushing and how to avoid it for a beautiful, healthy beam. Are you ready to set up an appointment with Family Dental Center of East Texas or do you want to learn more about the services they offer? If so, you can call their office at (936) 427-9070 or visit their website.