Porcelain Veneers – Center, TX
Get a Dreamy Hollywood Smile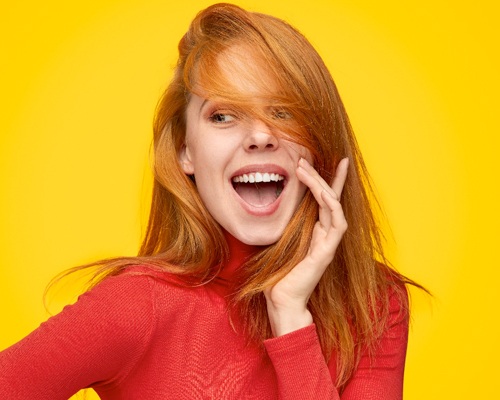 Are you tired of hiding your misaligned and discolored smile out of embarrassment? Dental imperfections can have an impact on your self-esteem and make you want to avoid social situations. Porcelain veneers in Center, TX can help you get the most out of life and make new connections by giving you a smile that you're proud to flash across a room. Schedule a consultation with Dr. Youngblood and Dr. Martinez to find out if veneers are right for you.
Why Choose Family Dental Center of East Texas For Porcelain Veneers?
Get a 100% Custom Smile Makeover
Experienced Cosmetic Dentists
A Top-Priority of Quality
What are Porcelain Veneers?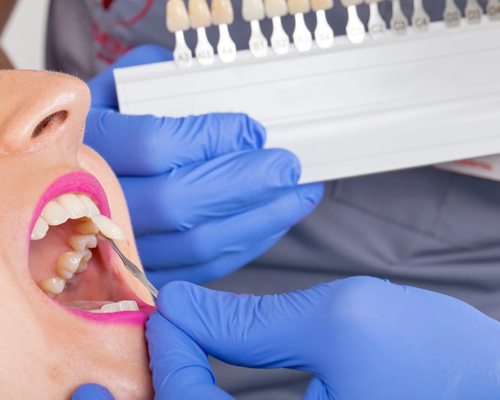 If you inspect your smile and find multiple imperfections that you'd like to conceal, porcelain veneers can do it all! These durable porcelain shells are custom-crafted to seamlessly fit over the visible surface of your teeth to conceal chips, cracks, misalignment, gaps, and discoloration. With veneers, your dentist in Center, TX can alter your teeth to match your desired color, shape, size, and length.
What are Some Benefits of Porcelain Veneers?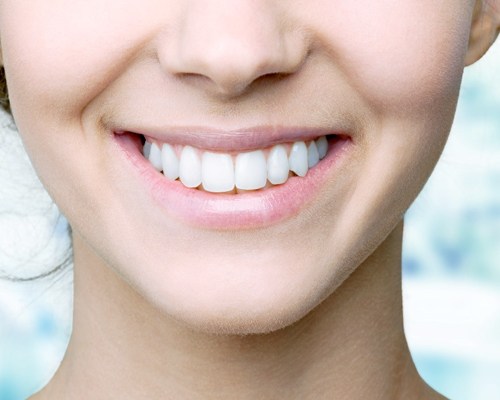 This procedure offers a laundry list of benefits that sets it apart from every other cosmetic service. Because they're crafted from durable stain-resistant porcelain, they're able to incorporate seamlessly into the rest of your smile. Additional benefits that veneers boast include:
Simple Maintenance – These durable dental shells rarely require additional maintenance outside of basic brushing and flossing.
Easy On Your Gums – Porcelain is more gentle on your gums than other composite resins, so you won't have to worry about irritation.
Natural Look – Because your natural enamel is translucent, it gives your teeth a healthy shine. Porcelain offers that same virtually indistinguishable sheen as enamel, unlike alternatives such as cosmetic bonding.
Long-Lasting – Unlike other alternatives that need to be replaced more frequently, porcelain veneers can last between 10 and 15 years when they're properly cared for.
Get ready for your smile to be your new favorite trait after you invest in porcelain veneers! You can enjoy a boost of confidence and a camera-ready grin in just a few appointments.
What is the Process to Get Porcelain Veneers?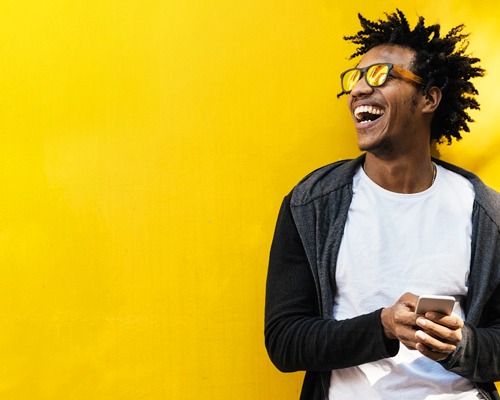 During your consultation, you'll have a chance to ask any questions and discuss your desires with your cosmetic dentist. They'll also take the time to explain some possible limitations the procedure may have, and help you examine whether or not veneers are the right option for you.
After you decide to revamp your smile, Dr. Youngblood or Dr. Martinez will prepare your teeth for the veneers by removing a small amount of natural enamel. This will ensure that your custom-made shells will incorporate evenly into the rest of your smile to create a seamless appearance. Typically, you won't have more than .5 millimeters of enamel removed – think less than a fingernail!
After creating impressions of your teeth to model your veneers after, you will be fitted with temporary veneers until your permanent ones are made. Once they arrive, your dentist will bond them to your natural teeth using special dental cement. Once they're properly positioned and the cement is cured, they'll make some final adjustments, and send you on your way with an improved quality of life!